Books Sandwiched In
One of FFRPL's most popular programs, Books Sandwiched In (BSI) has been running continuously since 1956.
Each year, the Fall series of book reviews runs September through November and the Spring series runs March through May. Reviews are presented by experts in the field.

BSI Fall 2020 was online only.
We look forward to welcoming everyone back to the Library when it is safe and healthy for staff and the public alike.
Our Fall 2020 Series focuses on diversity and inclusion.
Watch Gregg Beratan's review of Disability Visibility: First-Person Stories from the Twenty-First Century Edited by Alice Wong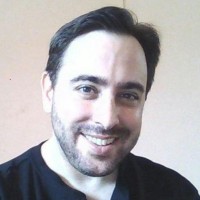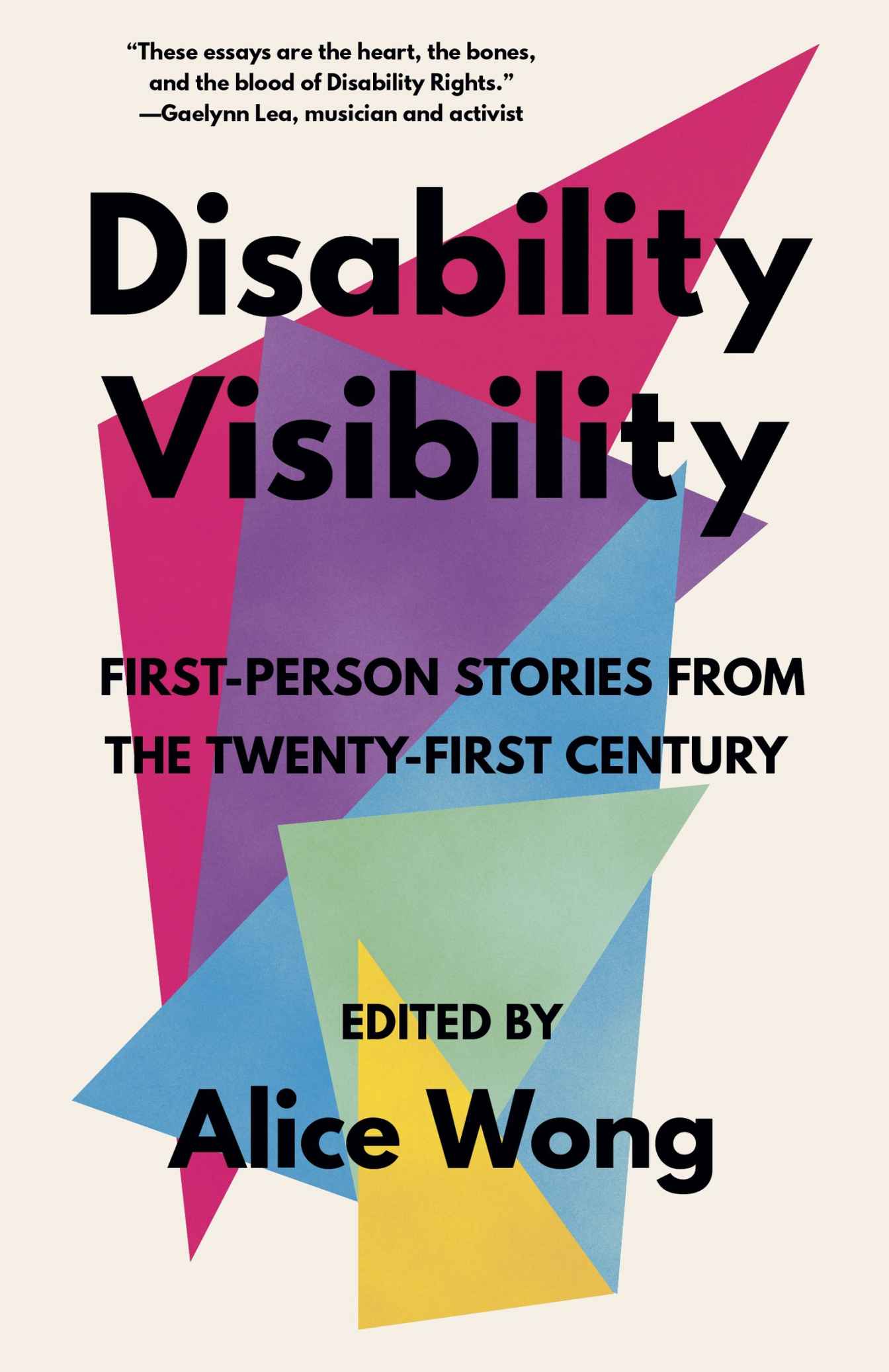 Gregg Beratan is Director of Advocacy & Development for the Center for Disability Rights NY; he describes Alice Wong's collection as "a love letter to the disability community."
Disability Visibility was published in the Summer of 2020, to coincide with the 30th Anniversary of the Americans with Disabilities Act.
Watch Dr. Steven Rich's review of Elderhood: Redefining Aging, Transforming Medicine, Reimagining Life by Louise Aronson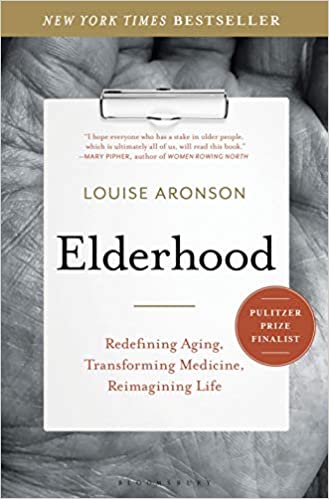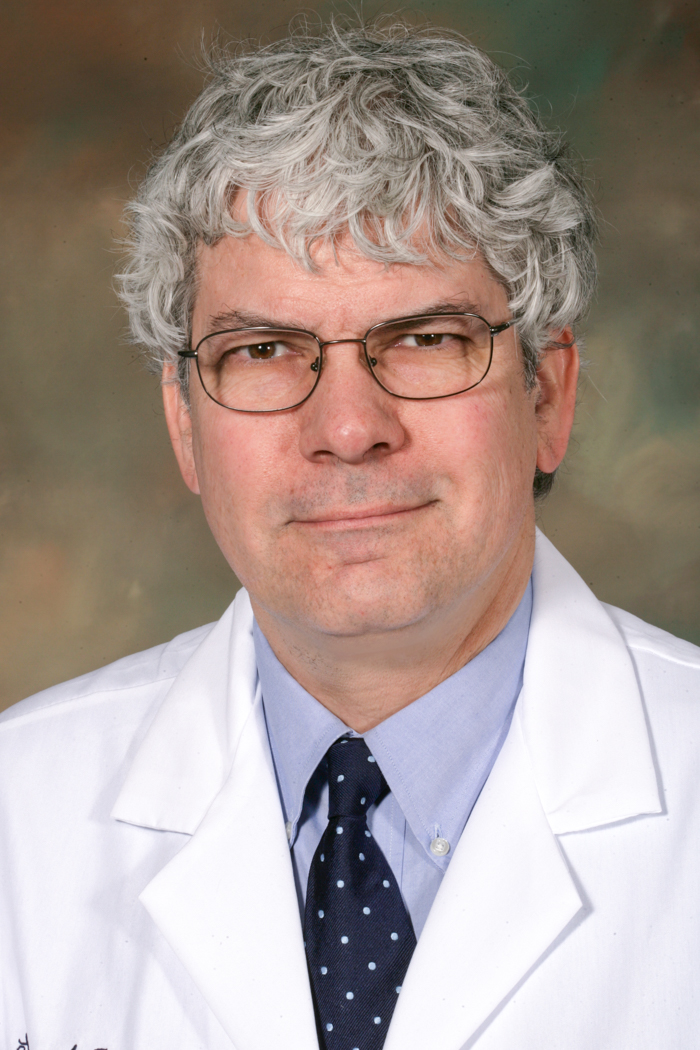 Dr. Rich is a graduate of the University of Buffalo School of Pharmaceutical Sciences, the University of Rochester School of Medicine and Dentistry and the Internal Medicine Program of Strong Memorial Hospital.
He is the lead physician, and founder, of the Geriatric Consultative Service of Rochester at Rochester Regional Health.
"Exquisitely written . . . [Aronson] advocates a new paradigm: a re-balancing act in which technology has a role but the focus returns to care. Unlike the high-tech, algorithmic march of modern medicine, her idea of truly 'personalized medicine' incorporates the patient's past experiences and current expectations. This integrative, humanistic model of geriatrics is rare. One can only hope its practices are adopted swiftly." – Nature
Watch Dr. Bill Valenti's review of The End of October by Lawrence Wright
Dr. Valenti is co-founder, staff physician and Senior Vice-President of Strategic Ad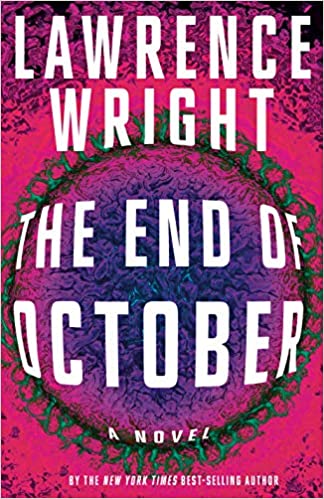 vancement at Trillium Health. He has dedicated his life and career to ending the HIV/AIDS epidemic and is recognized as a pioneer in HIV treatment, prevention, research and policy. Dr. Valenti is Clinical Associate Professor of Medicine (Infectious Diseases) at the University of Rochester School of Medicine and Dentistry.
The novel The End of October has been described "as a kind of prophecy" which outlines a terrifying vision of how a modern disease could capsize society worldwide.While our thoughts naturally turn to COVID-19, there are many similarities between this current pandemic and that of HIV, including perception and community valuation of 'high risk groups' and heated public discussions on public health policies, ethics, and personal privacy issues.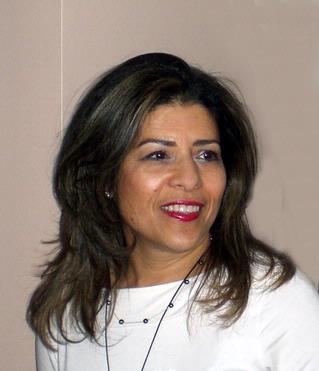 Watch Telva E. Olivares's review of Hidden Valley Road: Inside the Mind of an American Family by Robert Kolker, which follows the lives of the Galvin family and their twelve children — six of whom were diagnosed with schizophrenia.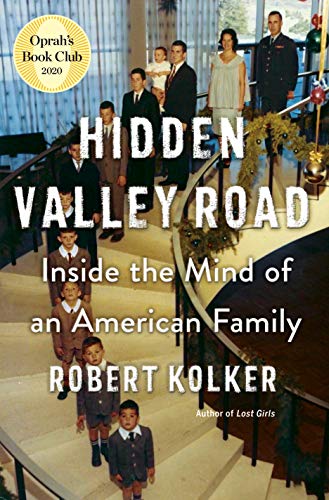 Dr. Olivares is Professor of Clinical Psychiatry and Clinical Medicine, University of Rochester Medical Center. She is an internist-psychiatrist at the University of Rochester. She has served as Medical Director of Acute Psychiatry Services, Medical Director of Comprehensive Psychiatric Emergency Program and more recently as Medical Director of Interventional Psychiatry Program, where she established the popular Interventional Psychiatry Certificate Course for psychiatric residents.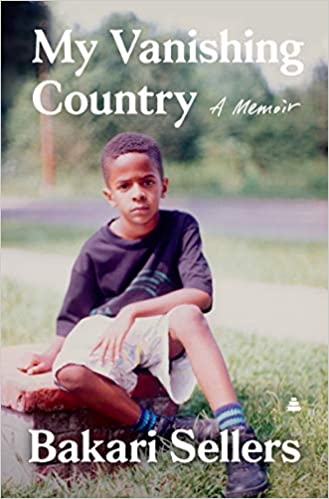 Watch Dr. Keith B. Jenkins's review of My Vanishing Country: A Memoir by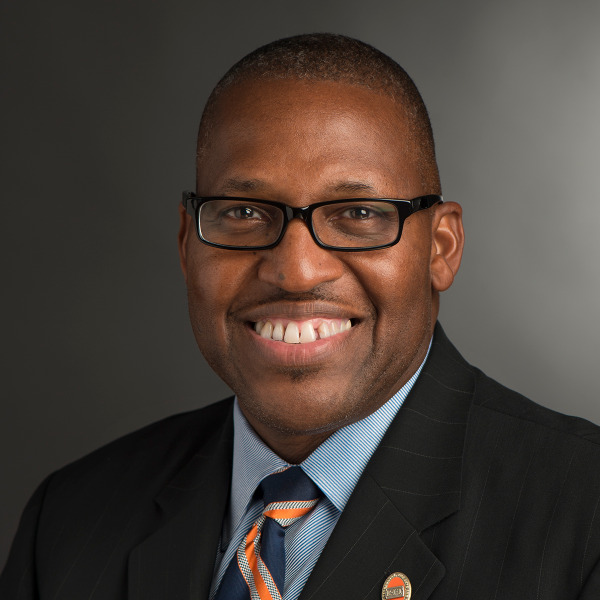 Bakari Sellers
Sellers made history in 2006 when – at just 22 years old – he became the youngest member of the South Carolina state legislature and the youngest African American elected official in the nation. In 2014 he was the Democratic nominee for Lieutenant Governor in South Carolina. A CNN political analyst, Sellers is also a practicing attorney.
Dr. Keith B. Jenkins is Vice President & Associate Provost and Professor of Communication for the Division of Diversity & Inclusion at RIT. Professor Jenkins has also served as RIT Faculty-in-Residence, RIT's first Assistant Provost for Diversity … Director of Undergraduate Degree Programs in the School of Communication, and Interim Vice President and Associate Provost in the Division for Diversity & Inclusion. His scholarly publications and presentations focus on intercultural communication, political and visual rhetoric, and the rhetoric of gospel song. Most recently, the focus of his research has been on pragmatism and the rhetoric of inclusion in Barack Obama's 2008 Presidential campaign.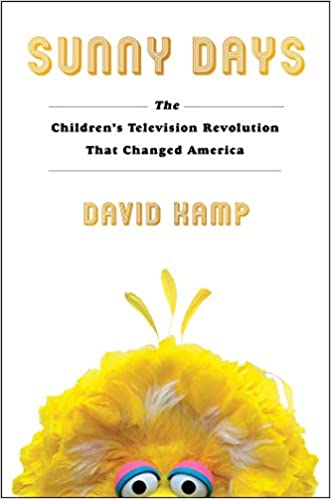 Watch Cara Rager's review of Sunny Days: The Children's Television Revolution that Changed America by David Kamp
Sunny Days is a nostalgic look back at 1970's television which outlines how the media transformed American childhood, simultaneously entertaining kids and teaching them about critical issues like diversity and feminism.
Cara Rager is the Manager of Educational Training and Family Engagement at WXXI, the region's public media station. She holds a MS in Reading and Literacy Education from the Warner School of Education at the University of Rochester, and a BS in Childhood Education and Math/Science/Technology Education from St. John Fisher College.
Cara is an experienced educator driven by equity, meaningful and authentic co-learning experiences, and finding ways to appropriately utilize technology and media as learning tools. In her role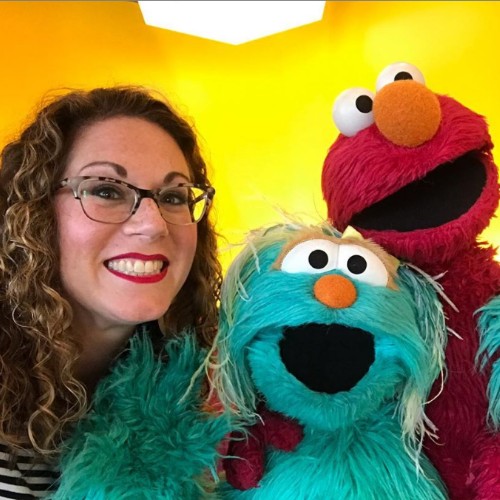 at WXXI, Cara creates and facilitates training opportunities for local educators, designs and participates in family engagement experiences in the community, collaborates with community partners, writes and manages grants, and supports everyone's use of PBS KIDS as learning tools!
Cara is also active in social media and helps manages the WXXI Kids and WXXI Education social accounts. She also serves as the advisor to educational series produced by WXXI, and sits on a lot of local community and educational committees.
A few fun Sesame Street facts about Cara: Her favorite muppet is Grover because they have the same birthday; she has been to the Sesame Workshop (which is on Sesame Street!); and she met Carol Spinney and Oscar the Grouch!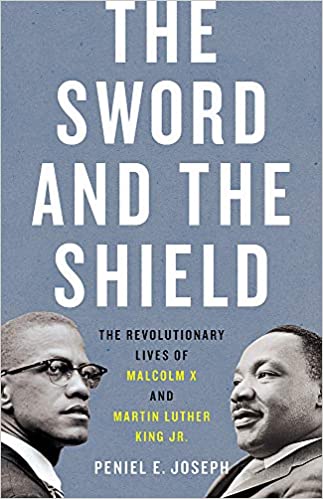 Watch Reverend Dr. Angela D. Sims' review of The Sword and the Shield: The Revolutionary Lives of Malcolm X and Martin Luther King Jr. by Peniel E. Joseph
The Sword and the Shield has been described by antiracist author Ibram X. Kendi as a "landmark book."
"… Peniel Joseph has written a powerful and persuasive re-examination of these iconic figures, tracing the evolution of both men's activism. The Sword and the Shield provides a nuanced analysis of these figures' political positions in addition to unfolding the narratives of their personal lives. Well-written and compelling, this important new book brilliantly explores the commonalities between the political goals of Malcolm and Martin."―H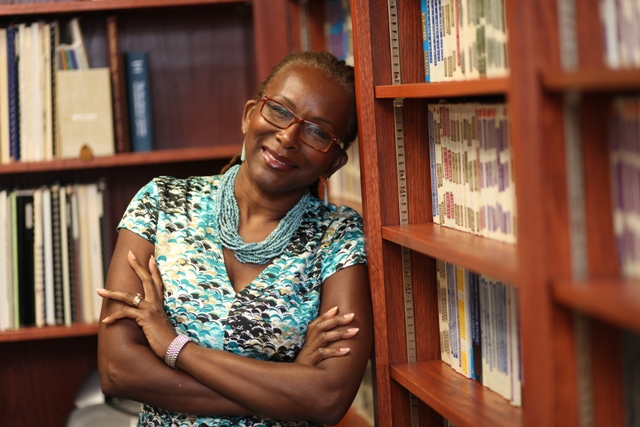 enry Louis Gates Jr., Alphonse Fletcher University Professor, Harvard University
The Reverend Dr. Angela D. Sims is the first female President of Colgate Rochester Crozer Divinity School and the first President to lead CRCDS at its new location on North Goodman Street.
Prior to joining CRCDS in July of 2019, Dr. Sims was affiliated with the Saint Paul School of Theology, where she served as the Vice President of Institutional Advancement … the Robert B. and Kathleen Rogers Professor in Church and Society … and as a Professor of Ethics and Black Church Studies.
She holds a Ph.D. in Christian Social Ethics from Union Presbyterian Seminary in Richmond, VA. … Prior to matriculation at Union, Dr. Sims completed a baccalaureate degree summa cum laude at Trinity College (renamed Trinity Washington University) and a Master of Divinity with honors at Howard University School of Divinity.
Dr. Sims has cast a vision for CRCDS to become a seminary of and for the community committed to practices of peace, service, and justice.
A renowned Womanist scholar, Dr. Sims's research examines connections between faith, race, and violence. She is the author and co-author of several books and is the recipient of an array of grants and fellowships. Prior to pursuing her theological work, Dr. Sims served in the business field–skills that have proven essential in her administrative work.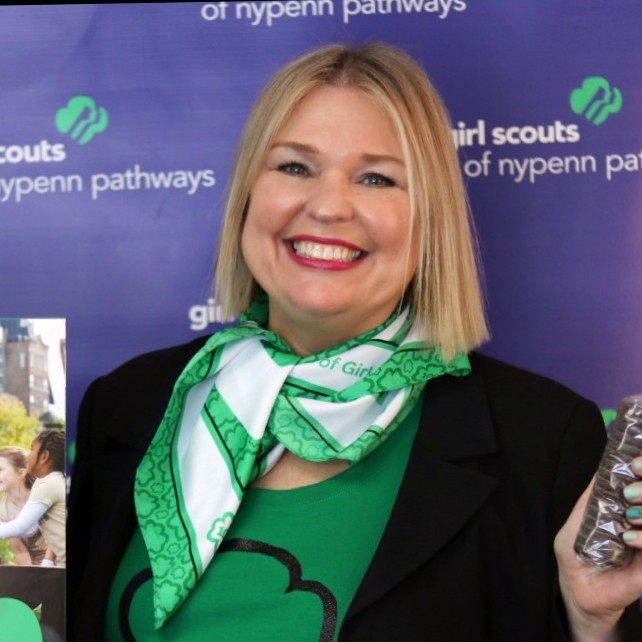 Watch Wendy Cobrda's review of  Troop 6000: The Girl Scout Troop that Began in a Shelter and Inspired the World by Nikita Stewart
Troop 6000 is a remarkable account of Giselle Burgess, a young hardworking mother of five trying to provide both necessities and opportunities for her family.
When she became homeless, Giselle partnered with parents, advocates and many remarkable girls to establish a Girl Scout Troop in the New York City shelter system.
Troop 6000 initially served about 20 scouts, and has since expanded to inclu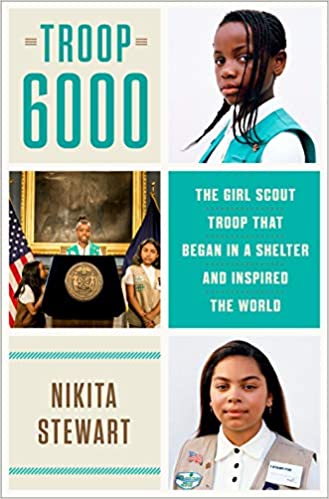 de more than 600 girls and volunteers at over 18 shelters in New York City.
Wendy Cobrda is the Chief Marketing & Revenue Officer for the Girl Scouts of NYPENN Pathways. She leads the team that manages marketing, public relations, product sales, retail sales, data and analytics for the 26 counties that make up the Girl Scouts of NYPENN.
Wendy says, "It's a great role for me because I work on big picture strategy for our council as well as on national movement committees … My focus is on telling the ever-evolving Girl Scout story. Our mission is to fuel female ambition."
Wendy has consulted for Fortune 100 companies and built a national green market research firm from scratch.
She has a Bachelor of Arts in Communications – Broadcasting from SUNY Oswego.
---
Watch archived BSI reviews on the RPL YouTube Channel at 'Rochester Public Library NY'
Thanks to all our reviewers who submitted videos remotely for Spring 2020.

Reviewer information is included on each video.