KeyBank Rochester Fringe Festival 2019 
Now in its 8th year, the KeyBank Rochester International Fringe Festival is an extensive multi-disciplinary visual and performing arts festival featuring international, national and local artists.
Central Library has been a presenting venue for several years, and will showcase a full schedule of events — with FFRPL's support — for the 2019 Festival.

Grupo Calle Uno
Grupo Calle Uno captivates audiences with their incredible skill and warm audience rapport. They proudly offer two performances at Central Library, featuring a program that traces the rich history of Salsa music. Enjoy Grupo Calle Uno's uber-rhythmic percussion, searing brass section and powerful vocal harmonies. In existence for over 15 years, Calle Uno – "The Rhythm Of Latin Music' – has been able to generate an extensive repertoire of covers and original Latin music.
Learn more about Grupo Calle Uno here
Uptown Groove LIVE!
Uptown Groove Live showcases high energy Motown, R&B, Soul, Jazz, Funk, Rock and Current Top 40 Pop/Rock. Come to Central Library and get your GROOVE on! Listen and dance to a range of tunes from 'Cheap Thrills' and 'All About the Bass' to 'Uptown Funk' and 'Happy,' along with 'Dancing Queen' and 'Shape of You.'
Learn more and listen to clips here
Jamall Youngblood and Soul of the City

Jamall Youngblood and Soul Of The City is Rochester's hottest up-and- coming R&B, Funk and Soul band. The group has powerful, soulful vocals and energetic performances. With James McGowan laying a tight foundation on drums, the funky Glenn Beard on the bass, the passionate performance of Rhys Brigida on keyboard, Ben Wood on sax, and Adam Bradley on soaring guitar, the show is sexy, soulful, modern and classic.
Silent Reading Party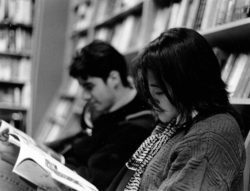 Join with fellow readers to read silently in good company. Your ticket includes 1 coffee/soda/water. Enjoy the sounds of the Cobbs Hill Consort (Native American flute, harp, guitar and percussion) from 3pm-4pm.
Spooky Stories in the Stacks
Ghost stories like you've never heard them before – in the secret stacks of the Rundel Memorial Building of Central Library! Join us on the site of reported paranormal activity and hear ghastly true tales of old Rochester. Past stories have included the Murder at Falls Field, the Fox Sisters and the unsolved death of Laura Young underneath what is now the downtown Central Library. Meet in Rundel lobby.
Rundel River to Roof tours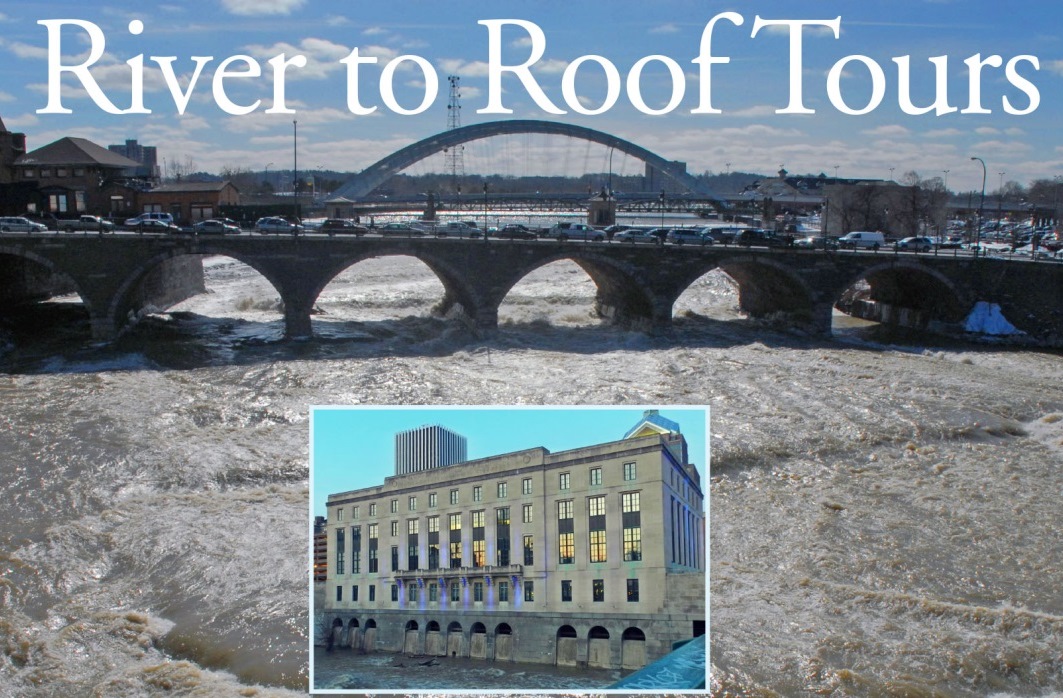 Offered only once or twice each year, FFRPL's unique 'River to Roof Tours' offer exclusive, behind-the-scenes views of the Rundel Memorial Building
Tours visit the Lower Stacks, where a trap door to the old millrace will be opened for viewing and learning how the river is a natural air conditioner for the building. The tours also visit the Upper Stacks, where participants may hear about various ghostly experiences staff have had in the building. Tours stop in the Local History & Genealogy Division and learn about some special items in the library's collection. A stop on the roof reveals a spectacular view of the Genesee River and the city. Participants should wear comfortable shoes and be prepared to stand and/or walk for 90 minutes (please note: the roof is only accessible via a staircase).
Visit rochesterfringe.com for a complete schedule, tickets and more information.